School Closure
Parents Information Videos
Parent Information Video related to Equality
https://www.loom.com/share/8f78dbc8a2e6420daf708abdc2fa4d8e
Home Learning Support
Google Classroom
In the event of closure or partial closure, work will be sent home with the children. This will only be enough to begin learning at home. If the school is closed for a longer period of time, in addition to the work being sent home, teachers will upload work onto Google Classroom. Please click here to access instructions on how to use Google Classroom.
Google Classroom Website: http://classroom.google.com
Please click here to access the password codes to access your child's Google Classroom.
Keeping your children safe on line during Covid
Government guidnace on keeping your children safe online during school closure.
Thinhttps://www.gov.uk/government/publications/coronavirus-covid-19-keeping-children-safe-online/coronavirus-covid-19-support-for-parents-and-carers-to-keep-children-safe-online
k U Know have created videos to support parents during Covid-19 and the closure of schools to many children.

You can find the videos here: https://www.thinkuknow.co.uk/parents/Support-tools/presentations-for-parents/
Please also see the guides in our Safeguarding Section of the Website

Learning Links
Please encourage the children to continue to access the following websites. The children's logins are at the front of their reading record or Home Learning book. Click the picture to access the links.
In addition to this, please click here to access another list of links that can be used to support your child's learning at home.
BBC Bitesize – Lots of free resources here with videos and quizzes, too.
Ark Mastery Programme –

English and maths four-week booklets for students from Years R-9.
Phonics Play –

All the resources on Phonics Play have been made free for the duration of the school closures.
https://www.worldofdavidwalliams.com/elevenses/

David Walliams- At 11am everyday David Walliams is releasing free audio books for anyone to access


https://corbettmaths.com/

Corbett Maths- 5 a day tasks and worksheets to download for students to complete
GoNoodle have created free resources for parents to keep children active if they are self isolating.
Staff Emails
If you have any queries with any of the home learning prepared, please contact your child's class teacher. Please click here to access our staff email list. If you have any other queries during a school closure, please follow normal procedure and email: enquiries@chestnutparkschool.org
Suggested Timetables
Please see links to suggested daily/weekly timetables for learning at home:
Suggested Daily Timetable for Learning at Home
Blank Weekly Timetable
KS1 Weekly Suggested Timetable
Year 3 Weekly Suggested Timetable
Year 4 Weekly Suggested Timetable
Family Support
Website Links
If you are in need of any family support or advice, please click here to access some suggested links.
Please also see the link at the bottom of the page for some family 'Makes and Bakes' to try during this time.
Social stories related to Covid-19 (Stories to read with your children to reduce anxieties)
Talking to children about Covid-19 (Advice for conversations)
Safeguarding
Safeguarding and well-being newsletter Summer 2020
Any safeguarding concerns please email: DSL@chestnutparkschool.org
COVID-19 school closure arrangements for Safeguarding and Child Protection
See this poster for Safeguarding Tips and ways to keep children safe during the school's closure.
Please click the link below to keep children safe and happy online during the school closure.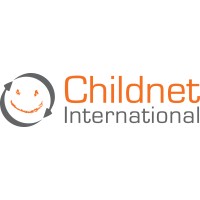 Page Downloads